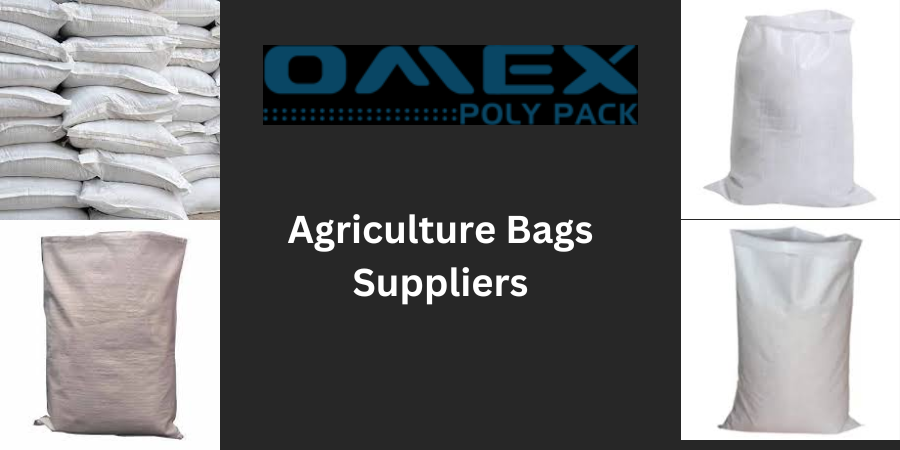 In the world of agriculture, innovation, and sustainability go hand in hand. Among the many advancements, agriculture bags have emerged as a crucial tool for farmers and growers. These versatile bags play a vital role in various agricultural processes, from storage and transportation to waste management. Let's discuss the significance of these useful bags in the farming sector.
Uses of Agriculture Bags
Agriculture bags find extensive application across different stages of the agricultural value chain:
Seed Storage: High-quality seed storage is essential to maintain seed viability. Agriculture sacks provide a safe and dry environment to keep seeds protected from moisture, pests, and external contaminants.
Crop Protection: For growers, safeguarding crops from unpredictable weather conditions, pests, and diseases is paramount. Agriculture bags can be used as protective covers for crops, acting as a barrier against adverse elements.
Harvest Transportation: After harvesting, crops need to be efficiently transported to markets or processing facilities. These bags with robust designs ensure that the produce remains intact and reaches its destination without damage.
Fertilizer and Pesticide Packaging: these bags are used for packaging and distributing fertilizers and pesticides in a convenient and safe manner. They prevent spillage and minimize the risk of chemical exposure.
Silage Storage: Silage bags are specially designed for the ensiling process, preserving animal feed such as grass, corn, or other crops. These bags facilitate anaerobic fermentation, preserving the nutritional quality of the silage.
Bulk Grain Storage: Large-scale grain storage demands reliable and durable solutions. Grain bags allow farmers to store bulk quantities of grains efficiently for an extended period, reducing losses and ensuring food security.
Process followed by agriculture bags manufacturers:
The manufacturing process of agriculture sacks involves several stages, each contributing to the final product's quality and durability:
Material Selection: these bags are typically made from high-density polyethylene (HDPE) or polypropylene (PP). This material has exceptional strength, tear resistance, and water repellence. These qualities are making them ideal for agricultural applications.
Extrusion: The chosen polymer is melted and extruded into thin, continuous threads. These threads are then woven into a fabric using specialized machines, creating a flexible yet robust base material for the bags.
Lamination and Printing: To enhance the bag's performance and appearance, it is often laminated with additional layers for UV protection and moisture resistance. Printing of essential information such as branding, handling instructions, and product details is also done at this stage.
Cutting and Stitching: The woven fabric is cut into desired bag sizes, and the edges are reinforced to prevent fraying. Advanced stitching techniques, like double-stitching, ensure the bags can withstand heavy loads.
Role of Agriculture Bags Suppliers
If you want to buy high-quality bags, then finding reliable Agriculture Bags Suppliers is important. They play a pivotal role in supporting the agricultural sector:
Product Customization: Suppliers work closely with farmers and agricultural businesses to understand their specific requirements. This collaboration enables them to offer tailor-made solutions, ensuring the bags meet the unique needs of each customer.
Quality Assurance: Reputable suppliers adhere to strict quality standards during the manufacturing process, guaranteeing that the bags are durable, weather-resistant, and compliant with industry regulations.
Timely Delivery: Agriculture bags suppliers understand the seasonal demands of the agricultural industry. They ensure the timely delivery of products, preventing any disruption to farming operations.