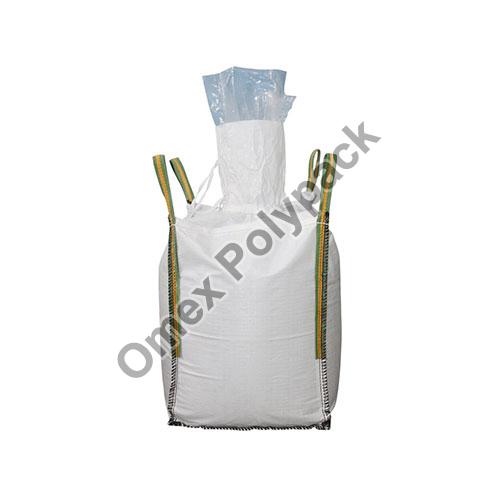 Liner food bags are becoming more chosen solutions for packaging food products and other goods owing to their superior strength and sustainability. These are mainly used for the packaging of materials in different industries as well as for collecting waste also. In recent years, end-users consumers have shifted their preferences toward eco-friendly and highly sustainable packaging solutions.

Features of Liner food bags
These liner bags have features such as shrink resistance, lightweight, leakage proof, wear and tear resistance, long-lasting nature, minimum maintenance etc.

Application areas of Liner food bags:
Liner food bags are mostly used in food service restaurants, industrial areas, shopping malls, and other venues. Liner bags can be a suitable alternative to traditional plastic bags as they offer a few benefits, such as being cost-effective, lightweight and easily disposable.

Also, liner food bags can be used as liners on drums, barrels, storing flour, sugar, cereal, fertilizer and many more for good packaging and waste collection. The rising demand for liner bags market across the globe is due to their ease of use and eco-friendly outlook. This is why propelling the market growth with a pace. The rapid growing urbanization and boosting mandates for transportation and handling of packaging by various countries are generating considerable demand for liner bags.

Significance of liner food bags
Due to growth in the packaging industry, the demand for liner bags has increased. In addition, for useful and cost-effective liner bags, the demand has risen due to the rising demand for disposable bags. Over the forecast period, the demand is known to grow for the liner bag market as people focus more on the hygiene and clean environment surrounding them.
Common factors like advanced packaging and techniques are expected to contribute to the growth of the liner food bags market. A huge count of manufacturers is showing interest in eco-friendly packaging solutions. Reusable packaging solutions might be expensive but are a more profitable investment in the long run than single-use packaging solutions.

Liner Bags Market: Segmentation
The liner bags market can be segmented by material, Capacity, distribution channel and end-user.

By material, these bags can be segmented as


- Polyethene (PE)
- Low-density polyethene (LDPE)
- Linear low-density polyethene (LLDPE)
- High-density polyethene (HDPE)
- Polypropylene (PP)
- Others

By End-user, the market can be segmented as


- Residential
- Commercial
- Industrial
- Institutional

By Capacity, the liner food bags market can be segmented as

- 10 to 25 kg
- 20 to 50 kg
- 50 to 75 Kg
- Above 75 kg

By Distribution channel, market can be segmented as

• Supermarkets/hypermarkets
• Convenience stores
• Speciality stores
• E-commerce
• Others

Where can you get high-quality liner food bags?
Get it now from leading liner food bag suppliers in the market. Being the most trusted bags Manufacturer, they take care of the rising demands for durable yet affordable packaging solutions. They produce only solid and long-lasting bags. Due to the durability, efficiency, reliability, and fungus resistance, their bags are highly appreciated in the quality world. There presents a well-equipped infrastructure and skilled expert team that allow them to manage a rapid production rate to meet the large order with the best quality.
This entry was posted on September, 01, 2022 at 10 : 21 am and is filed under Food Bags. You can follow any responses to this entry through the RSS 2.0 feed. You can leave a response from your own site.